The Mobile Hero Comic
Characters
Follow the Mobile Heroes as they fight crime and uncover the best mobile app marketing trends and tips available.
The Villains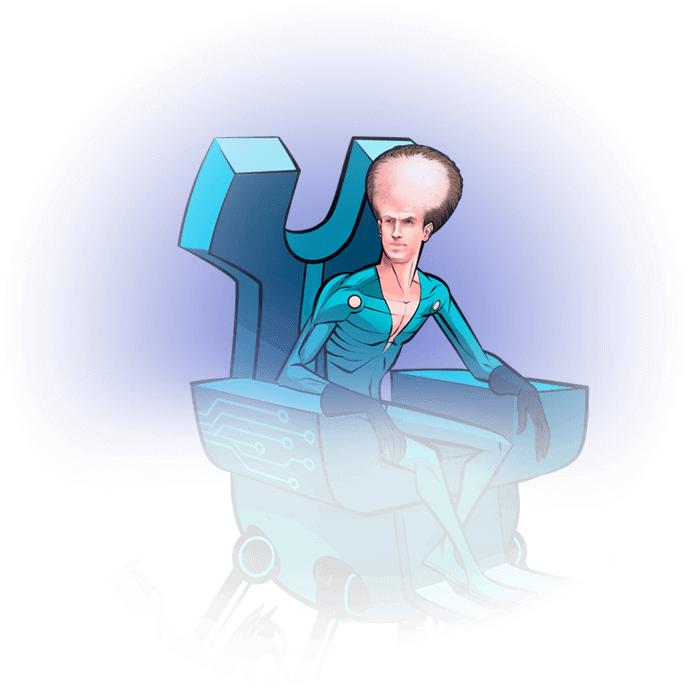 Dr. Data
Dr. Data is the leader of The Social Network. His head is so large from consuming mass amounts of data, which his company steals from users. With no concern for privacy laws, Dr. Data is constantly scheming to make a quick buck off of user data.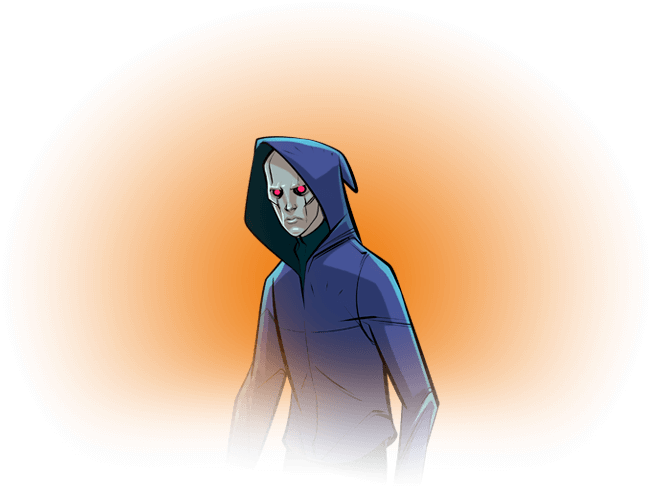 Data Slingers
The zip-up hooded Data Slingers work at The Social Network. They get their orders and deliver without question. Like drug dealers in back alleys, they sell user data on small thumb drives.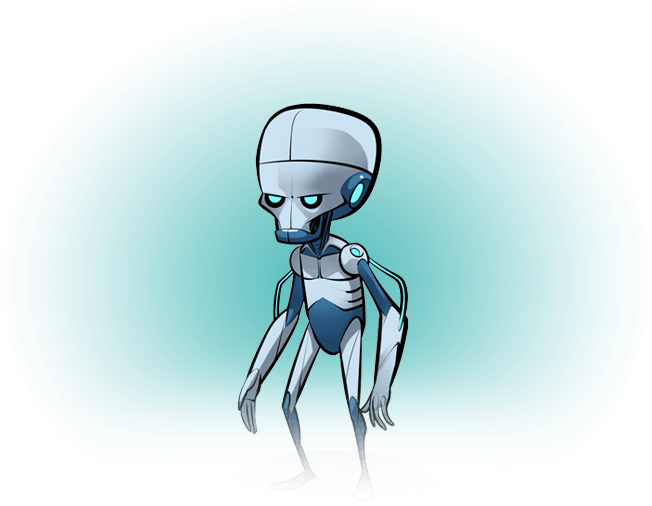 Sidekick
The unnamed sidekick of Dr. Data is simply a "yes" man. He does anything his boss tells him to, even if it means harming others for their own benefit.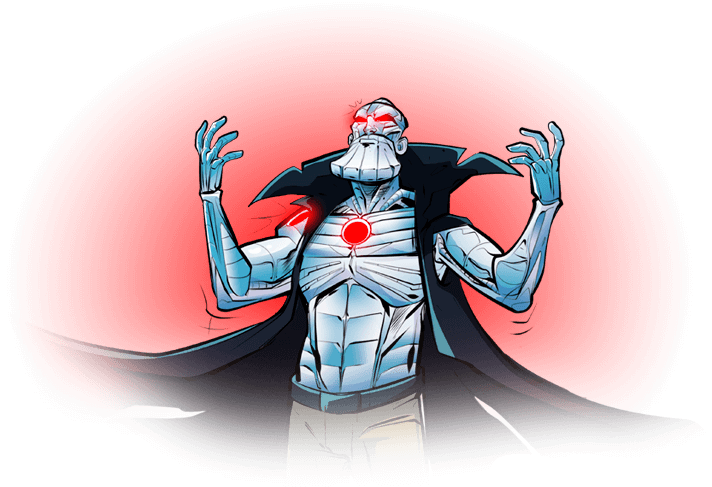 Fraudborg
Fraudborg quickly turns into Dr. Blackbox's right-hand man. He helps Dr. Blackbox and his army of bots carry out their evil app spoofing plan.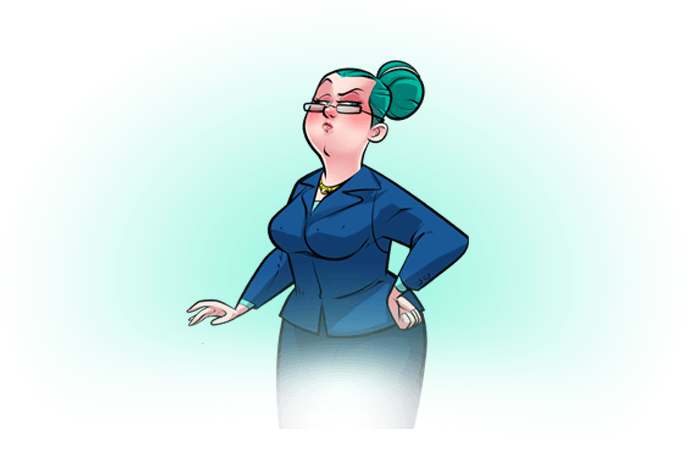 Miss Attribution
Miss Attribution heads up ReTarget.co, a company who makes money by retargeting users too soon. Piggybacking on good UA partners, Miss Attribution steals credit and causes major problems for everyone in the ecosystem.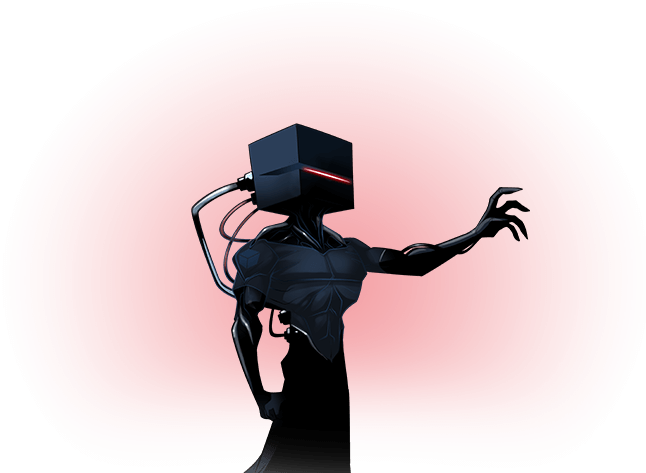 Dr. Blackbox
It's rumored that Dr. Blackbox was once one of the most successful mobile marketers around. No budget was too small or big for him to turn an app into a pure cash cow. No one is really sure of his true identity or background, but one thing is for sure. He's a master at many mobile app fraud tactics, including faking organic installs without providing transparency, defrauding unassuming mobile marketers.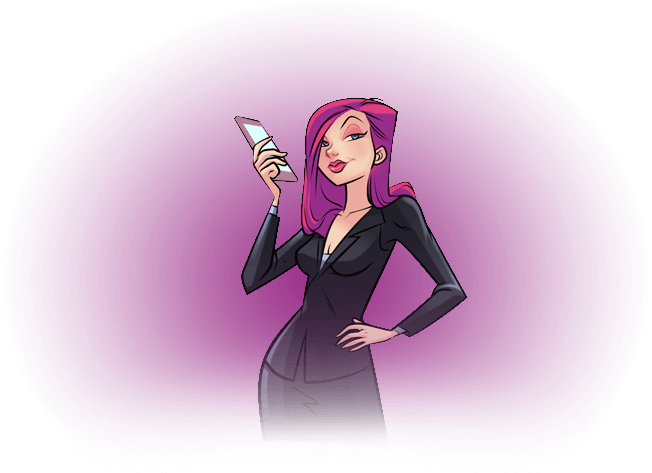 Miss Information
This female villain works at Shady Agency. She provides the wrong information to dupe mobile user acquisition marketers to partner with her company. She gets big deals and once contracts are signed, marketers are rendered powerless. She cares more about making money than doing right by her clients.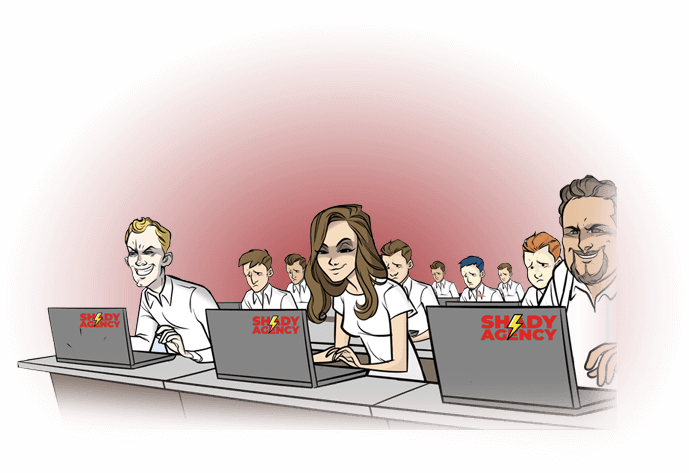 Shady Agency AEs
Shady Agency AEs run havoc for their clients. Always hired with little to no experience, they often make poor decisions when running mobile app marketing campaigns. They take orders from their bosses and completely lack the ability to think on their own, or for their accounts' well being.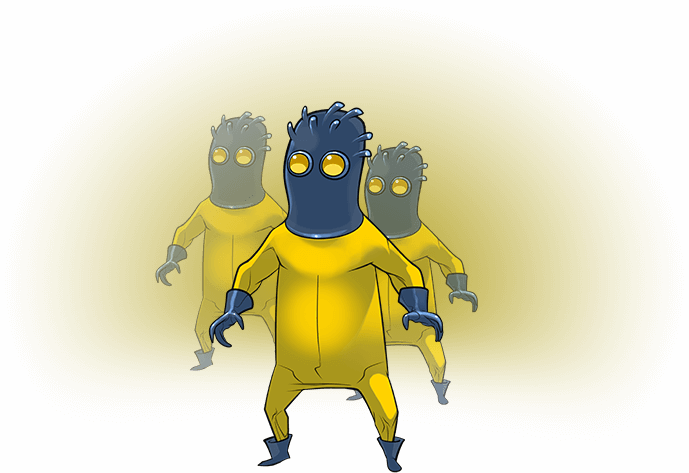 Fraudsters
These underlings are mere order takers who do what they are told from their masters. They can't think for themselves and rarely get away with anything. In sheer numbers, they quickly cause many issues for mobile marketers around the globe.